Andreas Lechner


Thinking Design: Blueprint for an Architecture of Typology
Park Books, Zurich 2021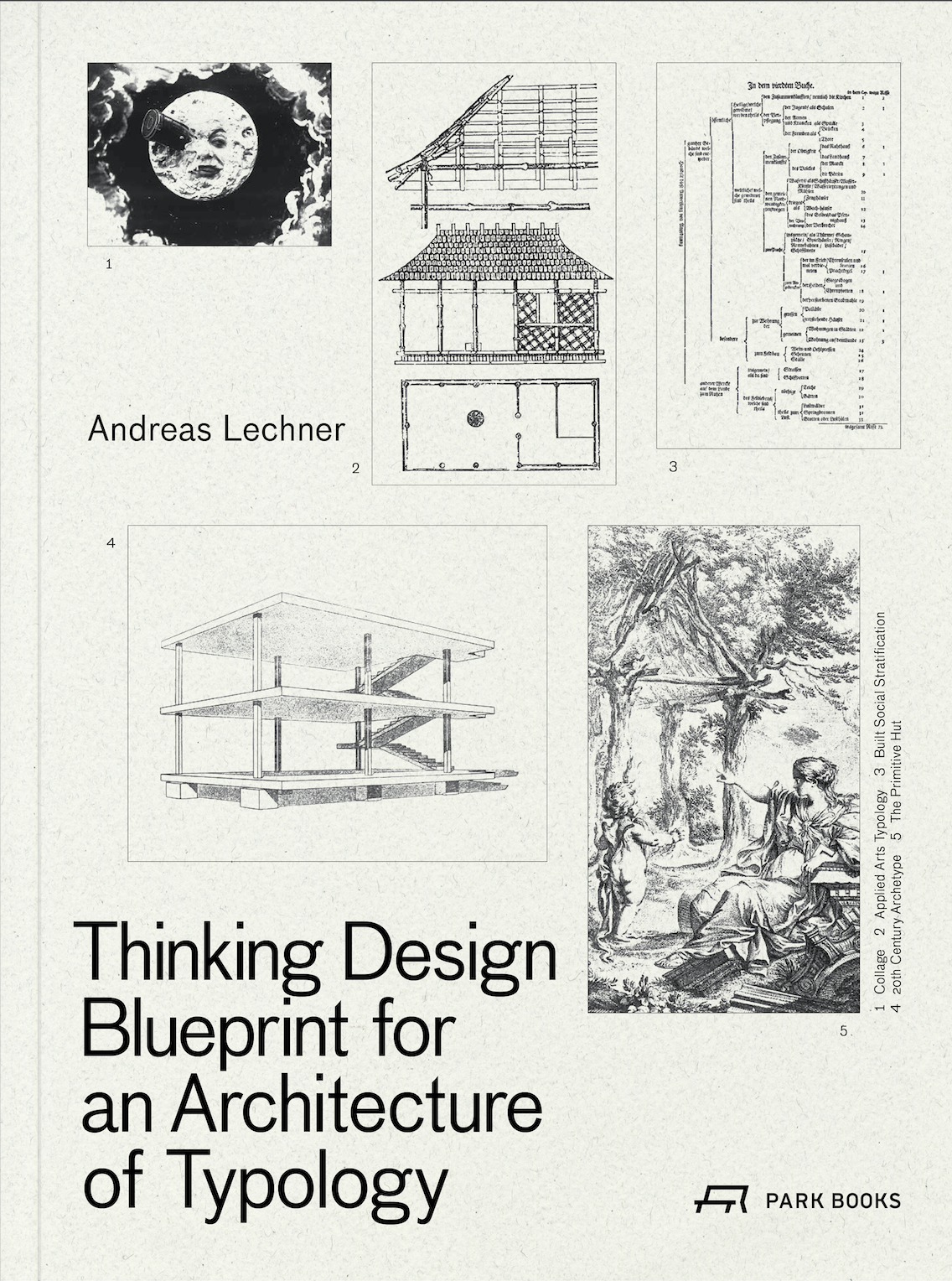 Review:
Cameron McEwan, Peripheral Monuments: Book Review of Thinking Design - Blueprint for an architecture of typology by Andreas Lechner, in: Journal of Architecture and Urbanism, Volume 46/1 (2022) 83-88.


"Thinking Design provides an important critical overview for theories and projects of typology and will offer a useful compendium for the student and teacher of architecture as well as the critical practitioner. Yet Thinking Design also offers an original theoretical reflection on the status of the urban periphery and opens questions about architecture and architectural design research as a practice of critical inquiry. In the face of the capitalist debris and the uneven space that is the hallmark of urban peripheries as a global condition, we might return to some of the 144 typologies that Lechner presents as inspiring examples; or study the striking suite of projects by students under Lechner's supervision, which are compiled in the appended booklet. Lechner offers inspiring reflections, strong examples, and useful models for what may become the peripheral monuments of tomorrow." (88)
ARCHITEKT ANDREAS LECHNER

Attemsgasse 11
A-8010 Graz
Austria

︎ ︎

E office@andreaslechner.at
W www.andreaslechner.at
M +43 664 1303255
UID ATU 75588801

staatlich befugter und beeideter Ziviltechniker

© Studio Andreas Lechner. All rights reserved. Unless otherwise stated, all materials on this website and the ideas incorporated herein, as an instrument of professional service, are protected by copyright and other intellectual property rights belonging to Andreas Lechner, its affiliates or its licensors and all such rights are hereby asserted and reserved. No part of this website may be copied, reproduced, republished, posted, transmitted or distributed in any way for commercial purposes. Any modification or use of the information contained on this website for any purpose not explicitly permitted without prior written consent is a violation of the author's intellectual property rights and is strictly prohibited.