Lisa Marie Hafner
Hong Kong Twin Factory

Hong Kong 2017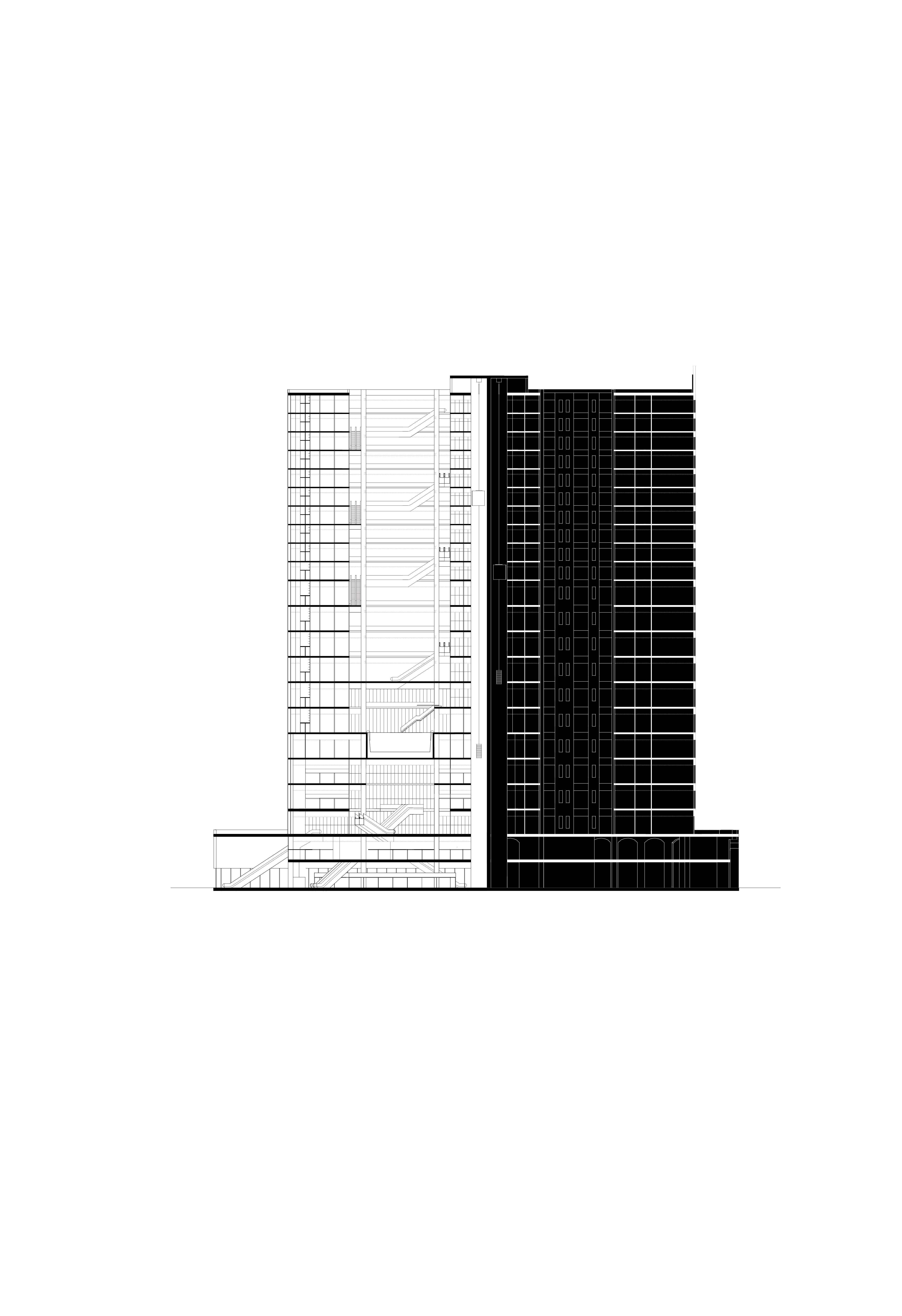 As a metropolis that only first emerged over the course of the past century, Hong Kong is arguably both product and beneficiary of globalization and of free market philosophy. Along with having the most expensive and speculative property market it is also one of the world's most densely populated regions, making it a particularly tempting laboratory for architectural speculation. The objective of this master's thesis is to examine and debate the critical relevance and potential of architecture in the complex context that is Hong Kong. Based on research into local architectural vocabularies, its aim is to continue a dialogue within the built structure of the city: between the city's past, its present, and its future. Accordingly, the work begins with a descriptive outline of Hong Kong that debates the supposedly generic city, followed by a strategic analysis of four selected typologies of Hong Kong architecture and leading to a collection revealing the city's complex architectural substance. The definition of a specific typological as well as topological potential is condensed into the design pro- ject. An almost identical twin, the design is an abstracted, mirrored duplication of an existing ver- tical factory, a model specifically adapted for locus and zeitgeist that displays and re-interprets the typology both formally and programmatically. Ultimately, Twin Factory is a transformation without rhetoric, a synthesis that interprets available architectural substance as a cultural artifact; it is a lesson of memory in architecture.
@counterintuitive_typologies #hongkong #typologicalanalysis #density #mixeduse #verticalfactory #preservation #speculation #display #abstraction #collectivememory #creativeclass #socialfactory
︎︎︎See facebook album
ARCHITEKT ANDREAS LECHNER

Attemsgasse 11
A-8010 Graz
Austria


M +43 664 1303255
UID ATU 75588801

Staatlich befugter und beeideter Ziviltechniker

© Studio Andreas Lechner. All rights reserved.
Unless otherwise stated, all materials on this website and the ideas incorporated herein, as an instrument of professional service, are protected by copyright and other intellectual property rights belonging to Andreas Lechner, its affiliates or its licensors and all such rights are hereby asserted and reserved. No part of this website may be copied, reproduced, republished, posted, transmitted or distributed in any way for commercial purposes. Any modification or use of the information contained on this website for any purpose not explicitly permitted without prior written consent is a violation of the author's intellectual property rights and is strictly prohibited.
Email ·
Instagram · Impressum